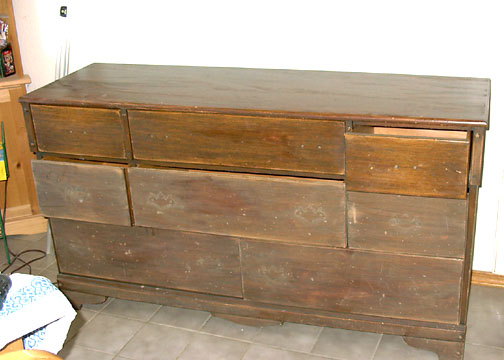 this is an old dresser, solid wood, belonged to my grandparents on my dad's side, then my parents used it (along with the full sized bedframe that matched it) you can see the shadow of the hardware i took off, and the mirror is now in the garage.
it's hazy because i sanded the finish in order to get this paint to stick.
this thing below was hanging over our master bathroom sink. i think it USTA have mirrors for doors but they were replaced with regular cabinet door fronts. the sides were particle board so i filled them in with spackle, and on the front you can see where i filled in the screw holes with wood filler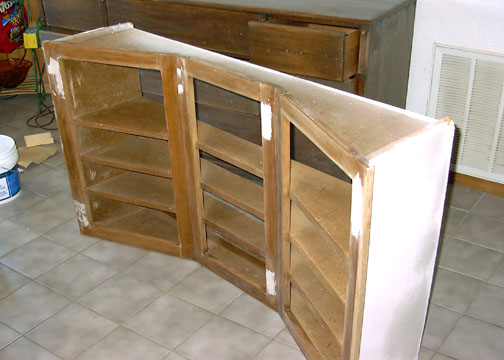 this is the top after TWO COATS of paint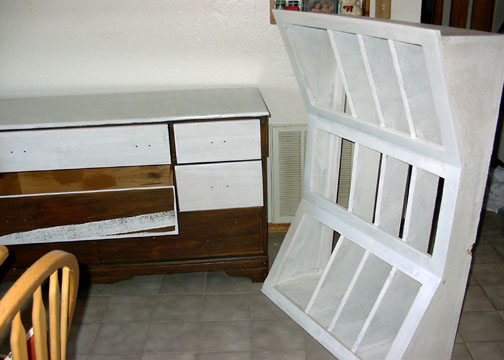 ok, four coats.........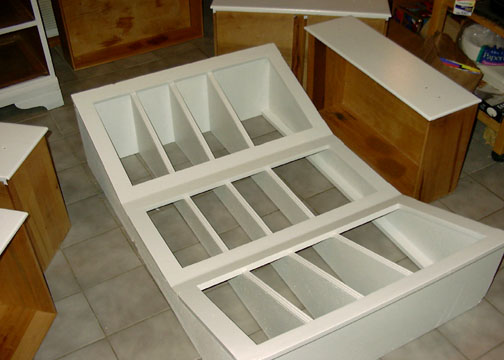 ahhh, now all i have to do is get the handles back on (and wipe up all the damn paint), and Fill It Up, one more picture to come later of the thing all done.